Sonic 3D Blast was released on the Sega Saturn on November 30th, 1996. It was the first three dimensional Sonic game. It took the sixteen bit Megadrive Sonic features and made them more spherical.
Gameplay
It also added an isometric playing field. The idea of the game is to collect birds known as
Flickies
by defeating enemies, which will turn into them, and then putting them through a large ring which will then unlock a transporter to take you to the next area.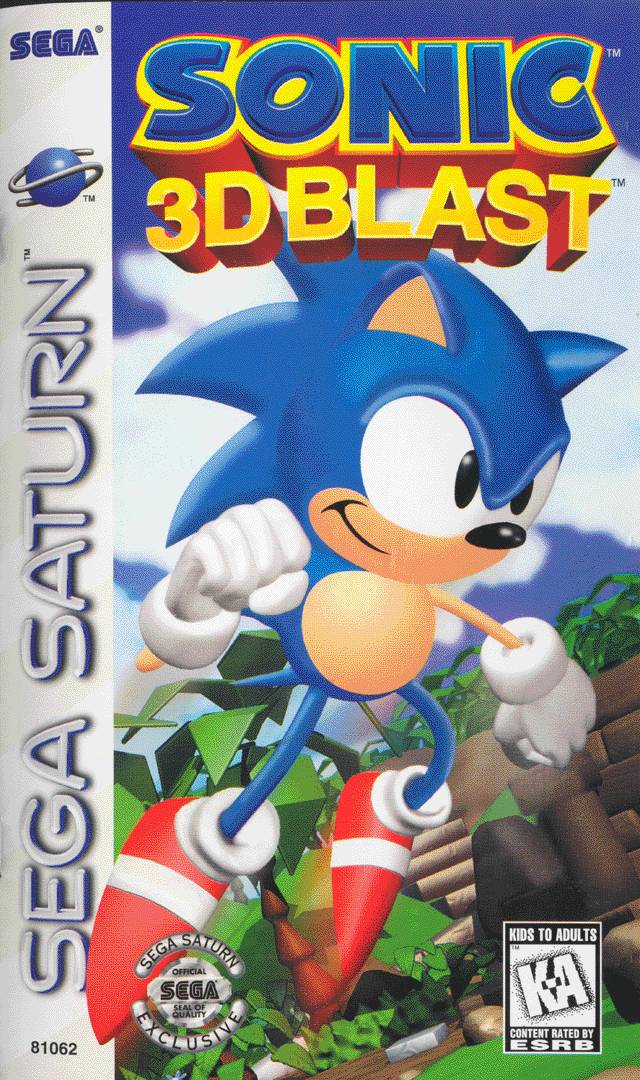 Ports
It also had an enhanced remake for the Sega Mega Drive. This game was also ported to PC. On June 1, 2010, this game was made available on Steam.