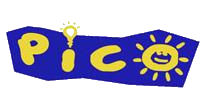 The Sega Pico was a blue and yellow handheld with a stylus with a touch screen made by Sega Toys. The system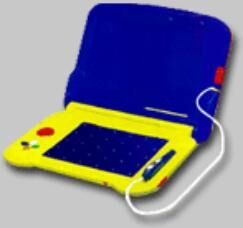 is no longer made however its games are still created. It has many games like Sonic the Hedeghog's Gameworld and Tails and the Music Maker. This system was the only that Nintendo published games and trademarks were put on a Sega related product. 20 Games have been released for this product in the USA. The toy was meant for kids from 2-8 and it's slogan is "the computer that thinks it's a toy." Its successor Advanced Pico Beena was released exclusivity in Japan in 2005.
Games
Sonic Jr. (scrapped game)
Adventures in Letterland With Jack and Jill
[n/a]: Create a World
Disney's Pocahontas Riverbend Adventure
Ecco Jr. and the Great Ocean Treasure Hunt!
The Great Counting Caper With the 3 Blind Mice
The Muppets On The Go
Musical Zoo
Pepe's Puzzles
Richard Scarry's Huckle and Lowly's Busiest Day Ever
Sesame Street Alphabet Avenue
Disney's The Lion King: Adventures at Pride Rock
Magic Crayons
Mickey's Blast Into the Past
Math Antics with Disney's 101 Dalmatians]
A Year at n/a] Corner
[ Noddy's Toyland Adventures]
Trivia
Community content is available under
CC-BY-SA
unless otherwise noted.